With 20 years of experience in higher education, I have a broad and varied track record of impactful initiatives within and across departments.
Diplomatic with just the right dose of challenging, I facilitate with a solution-focused perspective to help participants get creative, resolve conflict, clarify goals, and streamline systems so that students and professionals are inspired to do their best work. My hallmark is helping teams reach solutions with balanced consideration for all stakeholders.
Having succeeded in a range of settings from large, politically-driven hierarchies to small, bootstrapped divisions, I understand interpersonal and interdepartmental dynamics from an insider's perspective, and can help you move from "we've always done it this way" to "how can we redefine our way?"
When you work with me, I can guarantee that your team won't just be "inspired for the day" and then put their notebooks and ideas on a shelf, never to be consulted again. I follow up with the participants at meaningful intervals to help keep them committed and on track, which makes the work they do during and after our time together even more valuable.
Let's talk!
Join the conversation.
Join me in the conversation on experimentation, imagination, and creative solutions in higher education.
What people say.
---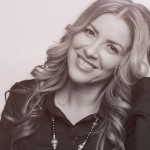 Jenny X.
Self-leadership coach
Coaching with Shelley is always an insightful and valuable experience. With her gently guided questions and her supportive energy, you know she's 100% there for you, focused and tuned in to you and what you want. I leave every conversation wiser and uplifted!
Marc E.
Asst. Dir. for Res Life, Georgia State Univ.
Shelley is a wonderful coach. Over the course of a month, Shelley guided me through activities that provided me the opportunity to reflect on where I was spending my time and focusing my attention. I was able to pinpoint and implement new methods on how to focus on the things that truly matter to me. Shelley's helpful, friendly, and positive demeanor made me feel that she was, and continues to be, invested in my success. I highly recommend Shelley!